Alastin®
Daily Regimen: Step 1 - Cleanse with gentle cleanser. Step 2 - Restore & Renew with restorative skin complex, 1-2 pumps to face, Restorative eye treatment, 1 pump to eyes, Restorative neck complex 1-2 pumps to neck & decollete. Step 3 - Moisturize with Ultra nourishing moisturizer, 1 pump to face. Step 4 - Protect with HydraTint pro mineral sunscreen SPF 36, 1 pump to face. Step 5 - Transform with TansFORM body treatment, 2 pumps per side of the body.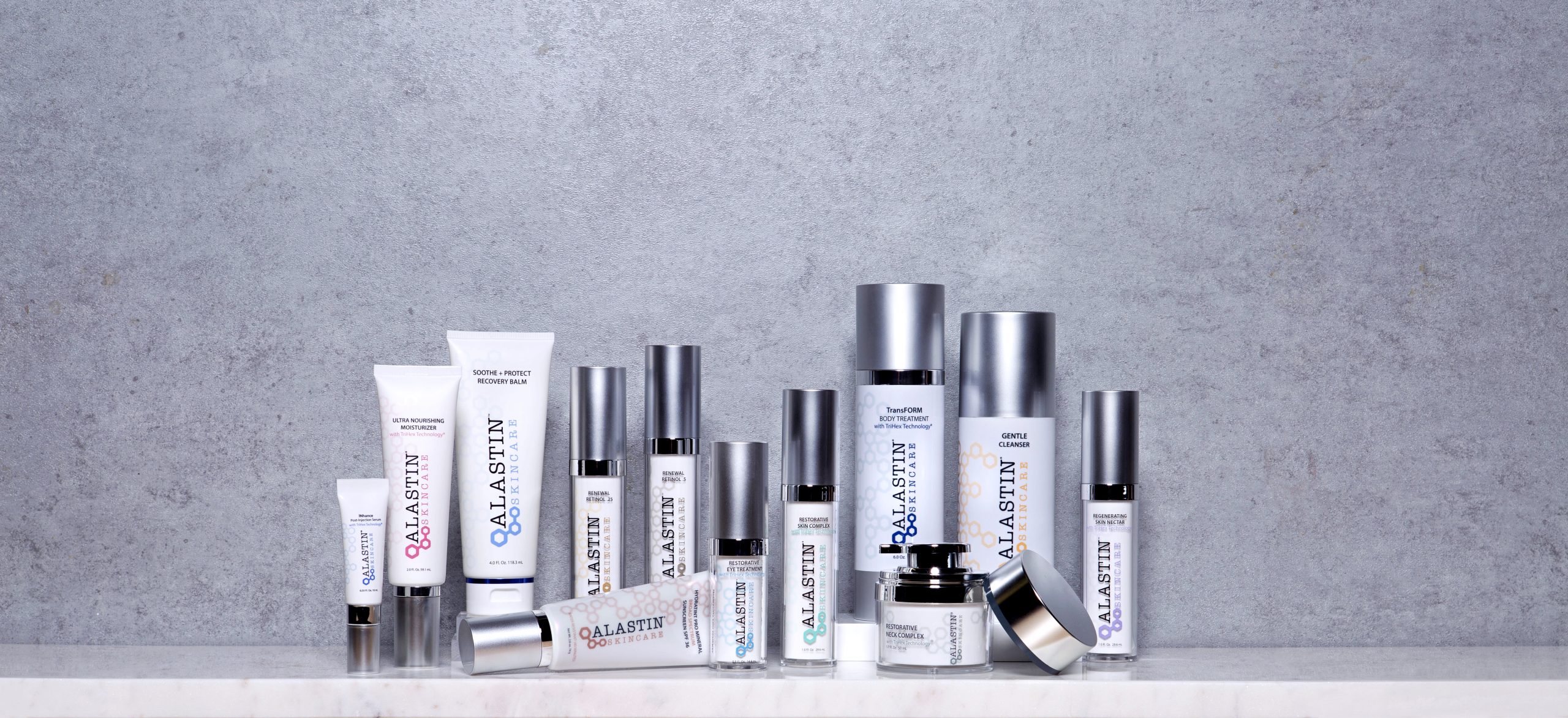 Alma CBD+®
An at-home skincare regimen used daily or following an in-office treatment to visibly calm the appearance of stressed skin and enhance anti-aging benefits. Balancing Cleanser + AM Exfoliating Pads + Barrier Balancing Hydrator + PM Repairing Pads
Epionce®
Epionce is a physician strength skin care line created by a clinical dermatologist, Dr. Carl Thornfeldt. Epionce is rooted in the hard science and integrates over 20 years of clinical skin research. Epionce provides the foundation to address your unique skin care needs. From improving the visible appearance of skin aging to problem skin, Epionce has a regimen to solve your specific skin concerns.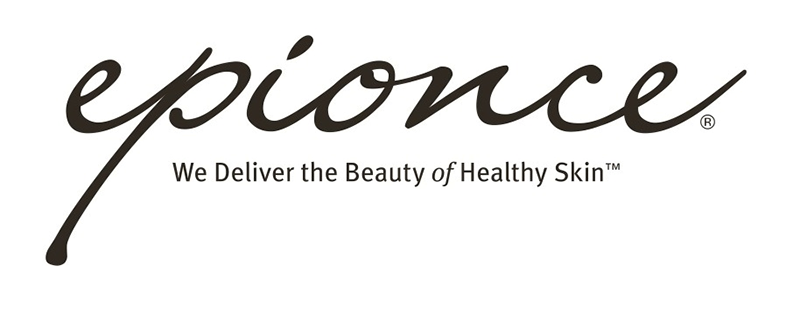 BABY FOOT EXFOLIATING FOOT PEEL®
Over time, dead skin begins to build up, causing your feet to feel rough and dry. For many, this can be an uncomfortable experience — that's why it's essential to be proactive. With Baby Foot's exfoliating foot peels, your feet will feel softer than ever. Baby Foot is similar to a chemical foot peel and serves as an exfoliator for your feet that can be done in the comfort of your own home. Each peel is made from a variety of different fruit acids and includes salicylic acid to leave the healthy skin undamaged while allowing the dead skin to peel away easily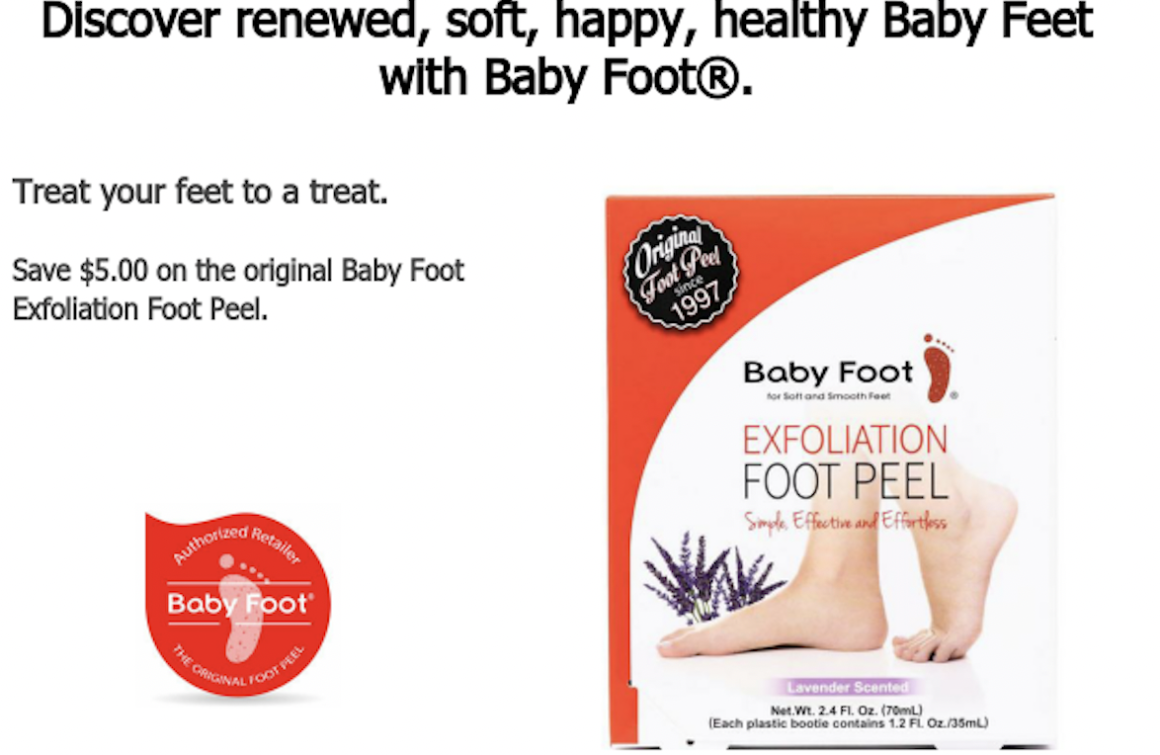 COLORESCIENCE®
The intent of the Colorescience Total Protection Brush-On Shield Powder is targeted more toward the sunscreen aspect of the product and the general health of the skin, not the cosmetic aspect. Compliance in reapplication of sunscreen every two hours, when exposed to sun, is recommended for everyone but is especially critical for patients going through any of our treatments. We have found that this particular line is the easiest to comply with and contains the highest quality of sunscreen. Many people don't want to put another layer of cream-based sunscreen on every two hours and have to redo their makeup; for these people, this product is a great option. The foundation brushes are our most sold item and come in SPF 30 and SPF 50. It comes in a single or 3 pack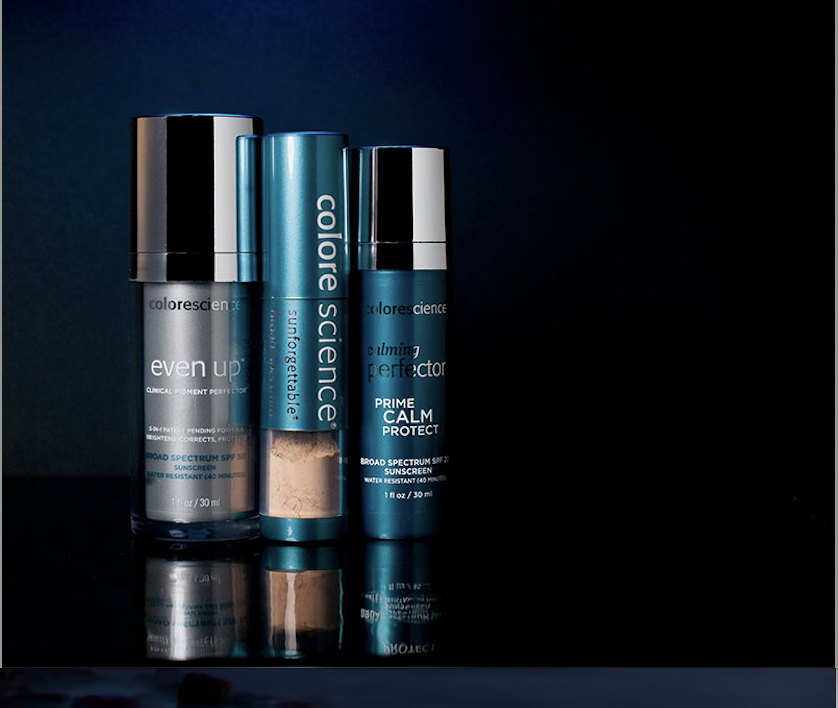 RevitaLash Cosmetics®
Hi-Def Tinted Brow Gel: A multi-tasking, breakthrough mineral tint styling gel that helps tame, enhance and condition unruly eyebrows.
RevitaBrow® Advanced Award winning brow enhancing conditioner. Enhances natural eyebrows that may appear damaged from over-styling or environmental effects. Different formulations and applicators specifically for the brows. Peptides and botanicals strengthen, condition, and nourish.
RevitaLash® Advanced: Enhances lashes and protects against breakage while improving flexibility & shine for more dramatic lashes.
Micellar Water Lash Wash: New & Gentler Formula: A residue-free, gentle cleanser that soothes and hydrates lashes, brows, and lids. Micellar water formula draws out impurities to remove makeup, dirt, and oil without drying the skin. Safe for sensitive eyes.
Double-Ended Volumizing Mascara & Primer: Silky matte formula with conditioning peptides prepares the surface of the lashes to maximize the effects of mascara application. Volumizing primer goes on before mascara. Coats lashes to make them appear thicker and longer. Conditions the lashes so they become stronger and look softer. Additionally, coats the lashes to help prevent clumping, flaking, and smudging of your mascara. Blue shade.
Defining Eyeliner: Satin Glide Eyeliner. A richly pigmented, easy-to-use, cream eyeliner formula for high-impact, stay-true color.
Thickening Shampoo: Scalp therapy formula. A unique thickening and scalp therapy shampoo features specialized ingredients to optimize scalp health by cleansing and fortifying hair while protecting it from environmental stressors.
Thickening Conditioner: A unique thickening scalp therapy formula features specialized ingredients to optimize scalp health by hydrating and nourishing hair while protecting it from environmental stressors
Volume Enhancing Foam: A breakthrough, unisex, hair enhancer designed to address the needs of fine and thinning hair for men and women.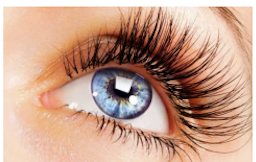 Elta® Swiss-American Product
The Elta® MD skin care products help prevent sun damage and premature aging and promote healing with moisturizing. These products are only available through a physician's office and will improve the skin's overall condition.
Sold only to physicians: These are all physical, broad spectrum sunscreens
30+ Facial: Extra moisturizing for dry, mature skin. 7% zinc oxide.
UV 30+ Body: For the body. 7% zinc oxide.
40: Normal or combination skin. Light, sheer, contains hyaluronic acid to increase skin smoothness, and softness and decrease fine lines. 9% zinc oxide.
41 Physical: Tinted, chemical free. 9% zinc oxide and 7% titanium dioxide.
46 UV Clear: For rosacea, acne prone skin and hyperpigmented skin. High-purity niacinamide calms and protects sensitive skin and hyperpigmented skin. 9% zinc oxide.
47 Pure: For all skin types. Natural, chemical free. Very water resistant. Glides on wet or dry skin. Oil-free, sensitivity-free, fragrance-free, paraben-free, hormone-free, dye-free, gluten-free, and non-comedogenic. 10% zinx oxide, 5,5% titanium dioxide.
50+ UV Sport: Very water resistant, for athletes, outdoor activities, children. Won't rinse off in water/drip into eyes. Goes on wet or dry skin. 9% zinc oxide.
Foaming Facial Cleanser: EltaMD Foaming Facial Cleanser is an innovative formula with a bromelain and apple amino acid blend. Its self-foaming action gently yet thoroughly removes make-up, oil, and other impurities. When applied to moist skin, EltaMD Foaming Facial Cleanser quickly generates thick foam that lifts and suspends impurities. The foam rinses off cleanly, leaving the skin feeling smooth and silky. Because no harsh surfactants or vigorous rubbing are involved, the skin retains its natural moisture barrier. It is gentle enough for use by the entire family morning and night.
Velez®
Bring life back to your skin. Look radiant, with puffiness reduction and cooling sensation. Hydrates, cools, soothes, and is great for sensitive skin. Helps reduce redness after treatments.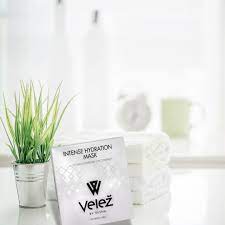 Dr. Dan's CortiBalm™
Developed by Dr. Dan Viders, Dr. Dan's CortiBalm™ is a hypoallergenic medicated lip balm that contains 1% hydrocortisone, making it a perfect lip moisturizer for patients who experience severely chapped lips due to sun, wind or cold weather exposure. FACT: Dr. Dan's Cortibalm is the only medicated lip balm with 1% hydrocortisone for ALL types of chapped lips.