Associated Dermatology & Advanced
Laser Clinic
Our Laser Clinic is located on the First Floor.
---
Stephen D. Behlmer, M.D.
Stephen D. Behlmer, M.D. is a physician who is Board Certified in general dermatology with additional specialty training and expertise in cancer surgery, cosmetic surgery and reconstructive surgery. He was born in Dubuque Iowa and graduated from the University of Iowa Medical School. He received training in Internal Medicine and worked as an emergency room physician in Billings prior to three years of additional dermatology training at the University of Missouri.
Dr. Behlmer has been in practice in Dermatology and Dermatologic surgery in Helena MT since 1981. He is a member of numerous specialty societies, including the American Academy of Dermatology, the Montana Medical Association, the American Society of Dermatologic Surgery and the American Academy of Facial Plastic and Reconstructive Surgery. Dr. Behlmer has received numerous honors for his work in medicine including a Physician's Recognition Award of the American Academy of Dermatology, and he has been selected to be included in "Best Doctors in America." Dr. Behlmer is actively involved in psoriasis research.
Dr. Behlmer is active in the community. He has been on the Board of Directors for United Way, on the Board of Directors for the American Cancer Society and he has been elected to serve on Helena District No. 1 School Board as a trustee. He has also been very active in the American Academy of Dermatology serving on numerous boards as well as being on the executive committee of the American Academy of Dermatology Advisory Board, where he represented Dermatologists from the Northwest Region of the United States.
Janel Zitzka, LPN
Janel is Director of The Advanced Laser Clinic of Associated Dermatology. She is a Certified Cosmetic Laser Technician, Certified Botox and Filler Injector, Certified Aesthetic Consultant Level 3, and Certified Laser Safety Officer. Janel is also a fellow of the ASLMS (American Society for Lasers in Medicine and Surgery), DNA (Dermatology Nurses Association) and Assessment of the Montana chapter of Dermatology Nurses Association 2016. At Associated Dermatology, Janel is the sole Laser Technician as well as the primary botulinumtoxin A and Filler Injector. As a nurse and skin care professional, she enjoys educating patients and the community on proper skin care, anti-aging treatments and skin cancer prevention.
janelz@associateddermhelena.com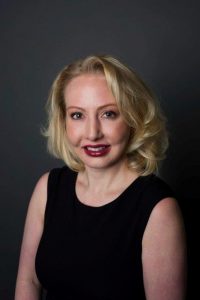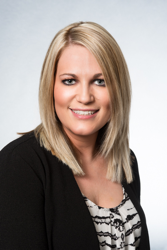 Lindsey Murolo, CCMA, CDT
Lindsey has been part of Associated Dermatology's family for over 6 years. She has earned her Bachelor's degree in Psychology and is a Certified Clinical Medical Assistant, Certified Dermatology Technician, Certified Laser Specialist, and Certified Phlebotomist. She is also a Certified Laser Technician for the Fontana QX-MAX LASER and has received extensive training in tattoo removal, facial toning and collagen production, vascular lesions (spider veins), onychomycosis (toenail/fingernail fungus), hyperpigmentation, acne treatments and so much more! Lindsey is a Certified SkinPen Precision Microneedling Technician, Certified in Laser Safety, an Epionce Advanced Facialist specialist. Additionally, she is certified in Chemical Peels, Dermaplaning, Microdermabrasion, and is our Product Specialist and Consultant for procedures offered at Associated Dermatology. Lindsey makes all of our patients feel secure and confident in knowing they are receiving safe and effective laser treatments by a highly trained and experienced Medical Laser Technician.
Chelsey Driver, Administrative Assistant
Chelsey joined the clinic in 2016 as an Instrument Tech. She then gained her Certified Clinical Medical Assistant in 2017 and moved to the Aesthetics Department as Administrative Assistant and Scheduler. Chelsy graduated from Capital High School in 2010. She is a hunter and loves being outdoors. Chelsey is planning a 2018 wedding and plans to continue her training in the Aesthetic Department.
The #1 Most Common Skin Care Mistake
Not Using Sunscreen
Some people think sunscreen is not as important during the winter months. UVA rays are always present, and can penetrate clouds, glass, and deeper into the skin. UVA damages deeper skin layers, resulting in premature aging and increased risk of skin cancers.Therefore your skin needs protection year-round. The one season you want to work harder to prevent dry skin and wrinkles, it's winter, so slather on that sunscreen and use it to keep your skin radiant. Winter's harsh weather is incredibly drying and taxing on skin.