Associated Dermatology & Advanced
Laser Clinic
Our Laser Clinic is located on the First Floor.
Request An Appointment in our Patient Portal
Our patient portal is fast, simple, and easy to use. It is HIPAA compliant and helps you take a bigger role in your wellness. You can request an appointment, pay a bill, update personal information, and more. We encourage our patients to be a partner in their care. Please call the clinic for more information or questions.
---
Janel Zitzka, LPN
Janel is Director of The Advanced Laser Clinic of Associated Dermatology. She is a Certified Cosmetic Laser Technician, Certified Botox and Filler Injector, Certified Aesthetic Consultant Level 3, and Certified Laser Safety Officer. Janel is also a fellow of the ASLMS (American Society for Lasers in Medicine and Surgery), DNA (Dermatology Nurses Association) and Past President of the Montana chapter of Dermatology Nurses Association 2016. At Associated Dermatology, Janel is the sole Laser Technician as well as the primary botulinumtoxin A and Filler Injector. As a nurse and skin care professional, she enjoys educating patients and the community on proper skin care, anti-aging treatments and skin cancer prevention.
janelz@associateddermhelena.com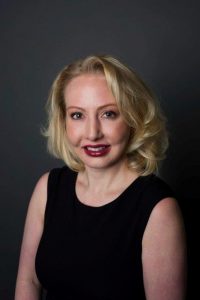 ---
WHAT'S NEW AT THE CLINIC?
Introducing Opus Plasma Resurfacing
The #1 Most Common Skin Care Mistake
Not Using Sunscreen
Some people think sunscreen is not as important during the winter months. UVA rays are always present, and can penetrate clouds, glass, and deeper into the skin. UVA damages deeper skin layers, resulting in premature aging and increased risk of skin cancers.Therefore your skin needs protection year-round. The one season you want to work harder to prevent dry skin and wrinkles, it's winter, so slather on that sunscreen and use it to keep your skin radiant. Winter's harsh weather is incredibly drying and taxing on skin.

---