Staff: Doctors, Providers, and Management
Every Staff Member at Associated Dermatology & Advanced Laser Clinic is dedicated to raising awareness and lowering the risk of skin cancer.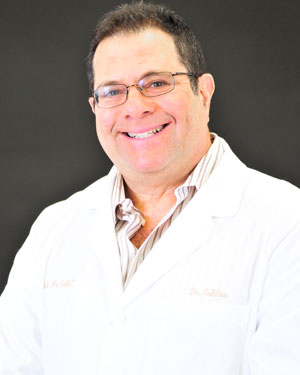 Certifications & Accreditation
Board Certified | General Dermatology | Specializing in Dermatopathology
JEFFRY A. GOLDES, M.D.
VOTED #1 DERMATOLOGIST IN HELENA
2018, 2019 & 2020
---
Jeffry A. Goldes, M.D. is a physician who is Board Certified in General Dermatology, Anatomic Pathology, and Dermatopathology Sub Specialty Fellowship. Jeff is an Army brat born in Honolulu, Hawaii. He graduated from Boston University School of Medicine. He received training in Anatomic Pathology, Dermatology and Dermatopathology, both at University of Washington, in Seattle, and University of Minnesota, Minneapolis.
Dr. Goldes was in military practice with the U.S. Air Force at Andrews Air Force Base, Maryland, and subsequently practiced in private in Washington D.C. He has been in Helena, Montana, since 1990. He is a member of numerous specialty societies including the American Academy of Dermatology, and Montana Academy of Dermatology, Montana Medical Association and American Society of Dermatopathology. Dr. Goldes has been a member of the Test Committee for Dermatopathology for the American Board of Pathology. He has published numerous research articles and contributed to many textbook chapters about dermatology and dermatopathology topics.
Dr. Goldes is active in the community. He was a member of the Air Force Reserves and the Montana Army National Guard for years. He was activated during the Persian Gulf War and served at Wilford Hall U.S.A.F. Medical Center, Texas. He left the military in 2002, after 27 years of active and reserve duty. He volunteers to see patients through the Cooperative Health Center, the Leo Pocha Clinic and God's Love Homeless Shelter. He remains in the International Society of Dermatopathology and as a patron of that society, encourages more international cooperation in Dermatopathology.
Logan Mark Skelley, M.D.
---
Dr. Skelley joins Dr. Jeffry Goldes and staff this summer. He will start seeing patients in August! Dr. Skelley is an avid tennis player, a certified PADI Scuba Diver, plays piano, guitar, and ukulele, He also enjoys hiking, camping and mountain climbing.
Dr. Skelley attended medical school at the University of Kentucky College of Medicine and fulfilled an internship at Indiana University Health Ball Memorial Hospital. His residency was at Mayo Clinic Department of Dermatology where he also had a Mohs Micrographic Surgery and Dermatologic Oncology Fellowship.
Medical School
University of Kentucky College of Medicine
Internship
Indiana University Health Ball Memorial Hospital
Residency
Mayo Clinic Department of Dermatology
Mohs Micrographic Surgery and Dermatologic Oncology Fellowship
Mayo Clinic Department of Dermatology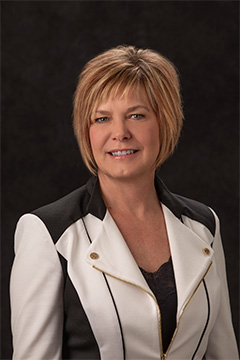 Corina Cook, Compliance Manager & Claims Specialist
---
Associated Dermatology and Advanced Laser Clinic's Practice Manager, Corina has worked in the healthcare profession since 1987. She has over 29 years of hospital, clinic, office management and billing experience. Corina joined the clinic in 2011.
Debi Simon, Office Manager
---
Associated Dermatology and Advanced Laser Clinic's Office Manager, Debi has experience in numerous administrative roles in the private as well as corporate industries for over 40 years. Debi joined the Clinic in 2018. She enjoys being outdoors, camping, fishing, walking, and hiking in this beautiful state we all call home, Montana!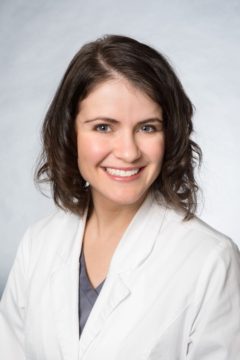 Jody Isbell, PA-C, MPAS
---
Jody is a Certified Physician Assistant raised in Helena who graduated from Carroll College with a bachelor's degree in Biology. She obtained her master's degree in Physician Assistant Studies at Idaho State University in 2009. A Diplomate Fellow with the Society of Dermatology Physician Assistants, she loves the challenging nature of dermatology and collaborating with other providers to optimize patient care. Additionally, she has over 7 years of experience in a thriving orthopedic clinic. She enjoys mountain biking, skiing/snowboarding, community theater, crafting and spending time with her family. Jody joined the clinic in 2016.
Janey Helland, PA-C, MPAS
---
Janey, a Certified Physician Assistant, joined our practice in November of 2019. Originally from Minnesota, she obtained her Bachelor of Arts at Gustavus Adolphus College, in St. Peter, MN majoring in Exercise Science, in 2011. Janey graduated from St. Catherine University in St. Paul, MN with her Masters of Physician Assistant Studies in 2016. She then started her dermatology career as a Physician Assistant at the Mayo Clinic Department of Dermatology in Rochester, MN. Her time with the Mayo Clinic Department of Dermatology exposed her to world class training and an extreme breadth of cutaneous disorders. She is passionate about skin health and is an advocate for sun protective measures. Janey enjoys hiking, running, biking, volleyball and spending time with her family and friends.
Tracy Vidrich, ASN, RN
---
Tracy is a registered nurse specializing in Dermatology, she is the clinics Nurse Manager. Additionally, Tracy is Chapter President for DNA (Dermatology Nurses Association). Tracy has over 15 years of business and management experience; she joined the clinic staff in 2010.
Janel Zitzka, LPN
---
Janel is Director of The Advanced Laser Clinic of Associated Dermatology. She is a Certified Cosmetic Laser Technician, Certified Botox and Filler Injector, Certified Aesthetic Consultant Level 3, and Certified Laser Safety Officer. Janel is also a member of the ASLMS (American Society for Lasers in Medicine and Surgery) and is the President of the Montana Chapter of the Dermatology Nurses Association. At Associated Dermatology, Janel is the sole Laser Technician as well as the primary botulinumtoxin A and Filler Injector. As a nurse and skin care professional, she enjoys educating patients and the community on proper skin care, anti-aging treatments and skin cancer prevention." Janel joined the clinic in 2010
Margaret Blixt
---
Margaret is the Reception Manager. She is responsible for supporting our front office staff who answer phones, schedule patients and oversee provider's schedules. Margaret has worked in the customer service field for over 25 years gaining business knowledge and experience both on the job, and attending numerous customer service courses. Margaret joined our clinic in 2009.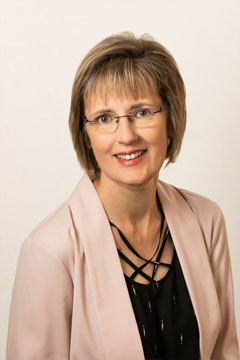 Hazel Yuhas, CPC, CPB
---
Hazel, a Helena native, is our billing manager. She has been with Associated Dermatology for over 20 years and is certified in both medical billing and coding. She received her education and credentials through the AAPC.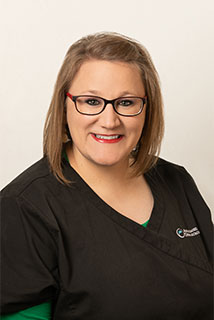 Jennifer Sheehan, CLS, HT(ASCP)
Lab Manager
---
Jennifer, a certified Histotechnician (ASCP) and Clinical Laboratory Scientist, joined our team in 2018 and is now the Laboratory Manager. She is originally from Nebraska….GO HUSKERS, where she obtained her bachelor's and master's degree in biology from the University of Nebraska at Kearney. She is a member of the National Society for Histotechnology (NSH) and American Society for Clinical Pathology (ASCP). When Jennifer is not working, she enjoys going to social gatherings with friends, spending time outdoors and going to music events with her husband. She is also an avid animal lover with 3 dogs, a tortoise, a turtle, and many more!