Staff: Doctors, Providers, and Management
Every Staff Member at Associated Dermatology & Advanced Laser Clinic is dedicated to raising awareness of and lowering the risk of skin cancer.
Certifications & Accreditation
Board Certified | General Dermatology | Specializing in Dermatopathology
JEFFRY A. GOLDES, M.D.
Board Certified in General Dermatology, Anatomic Dermatology and Dermatopathology
---
Dr. Goldes was an Army brat born in Honolulu, Hawaii. He graduated with honors from Boston University School of Medicine and is a member of Alpha Omega Alpha, the medical honor society. He received training in Anatomic Pathology, General Dermatology and Dermatopathology at the University of Washington, Seattle, and the University of Minnesota, Minneapolis.
Following medical school Dr. Goldes was assigned to Andrews Air Force Base, Maryland, and the Armed Forces Institute of Pathology, Washington, D.C. He was then in private practice in Washington, D.C. He has been in Helena since 1990. In addition to his clinical patients at Associated Dermatology, Dt. Goldes sees patients on a volunteer basis through the Cooperative Health Center, the Leo Pocha Clinic and God's Love Homeless Shelter. Dr. Goldes also serves as a Consultant Dermatologist at St. Peter's Hospital.
Dr. Goldes is a member of numerous specialty societies including the American Academy of Dermatology, the Montana Medical Association, the American Society of Dermatopathology and the International Society of Dermatopathology. He has been a member of the Test Committee for Dermatopathplogy for the American Board of Pathology. He has published numerous research articles and has contributed to many textbook chapters on dermatology and dermatopathology topics.
Dr. Goldes was a member of the Air Force Reserves and the Montana Army National Guard. He was activated during the Persian Gulf War and served at Wilford Hall U.S.A.F. Medical Center, Texas. He left the military as a Lt. Colonel after 27 years if active and reserve duty.
Dr. Goldes is active in the community. With his family, he enjoys all Helena has to offer from appreciation and support of the arts to trails of Mt. Helena, the slopes of the Great Divide and the picturesque waterways at the Gates of the Mountains.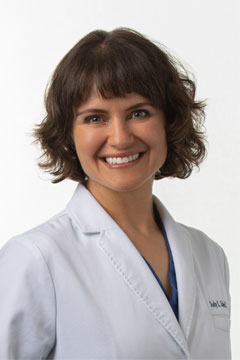 Jody Isbell, PA-C, MPAS
---
Jody is a Certified Physician Assistant raised in Helena who graduated from Carroll College with a bachelor's degree in Biology. She obtained her master's degree in Physician Assistant Studies at Idaho State University in 2009. A Diplomate Fellow with the Society of Dermatology Physician Assistants, she loves the challenging nature of dermatology and collaborating with other providers to optimize patient care. Additionally, she has over 7 years of experience in a thriving orthopedic clinic. She enjoys mountain biking, skiing/snowboarding, community theater, crafting, and spending time with her family. Jody joined the clinic in 2016.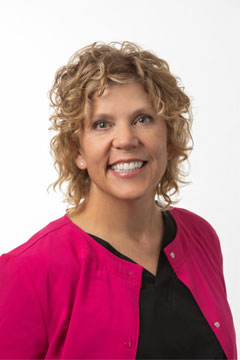 Julie Flesch, FNP-BC
---
Julie Flesch grew up all around the world but has called Montana HOME since she moved to Butte in 1982. She received a Bachelor of Science in Business Administration from Eastern Montana College (1992) in Billings, and then went on to graduate with a Bachelor of Science in Nursing (2000) and her Master's Degree in Nursing (2011) from Montana State University. She worked most of her RN career in the Emergency Department in Great Falls and Billings. She practiced family medicine for 6+ years and Phlebology for 3 years before joining Associated Dermatology. She has a teenaged son and is engaged to her greatest friend, Buel. She enjoys spending time at their cabin, spending time on their surf boat, and generally being outdoors and active! She has a special passion for our military members, and especially for the Montana Air National Guard. She enjoys meeting new people and learning about their experiences.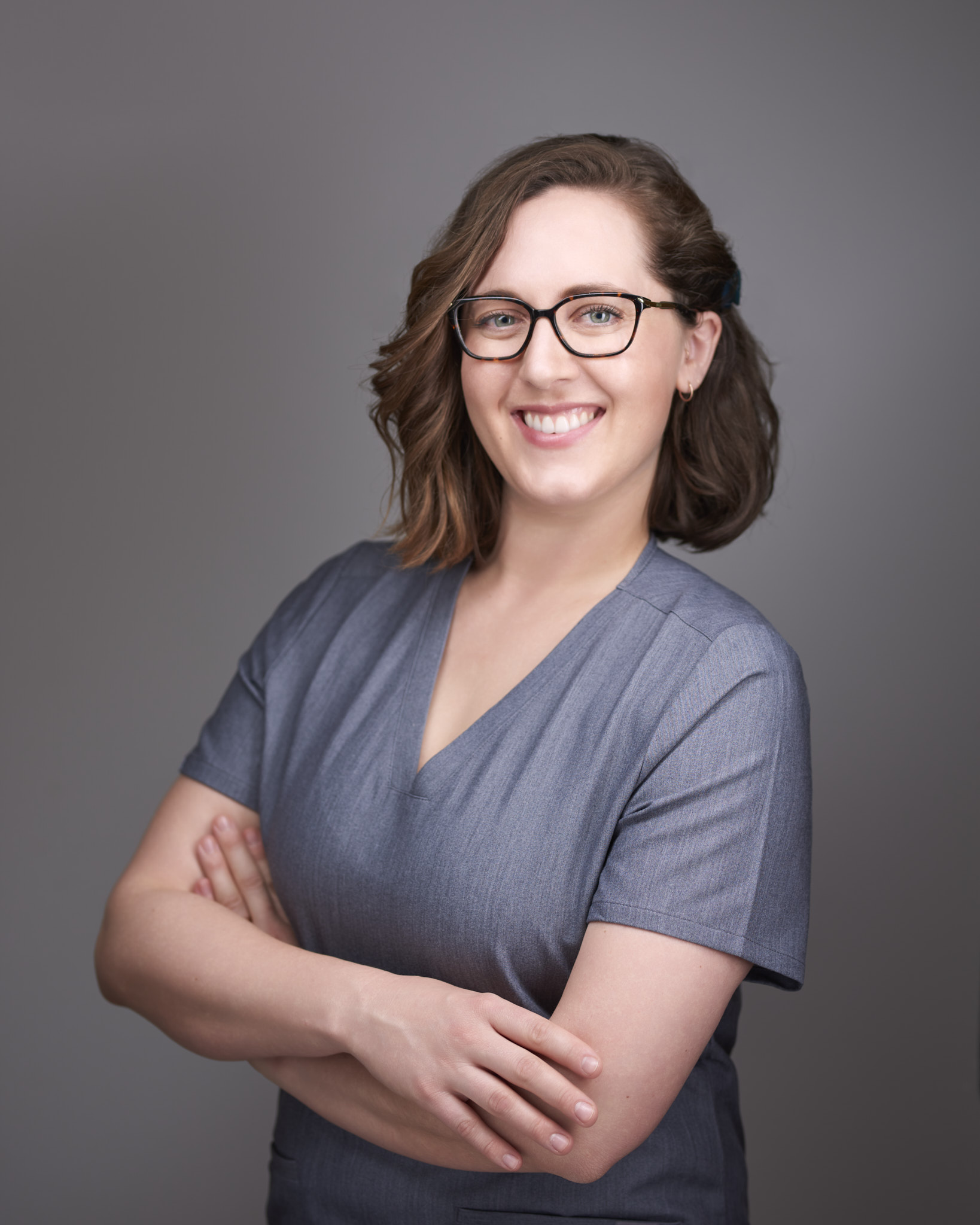 Leigha Shilhanek, DNP, FNP-C, RN
---
Leigha Shilhanek was born and raised in Billings and attended Carroll College for her bachelor's degree in Nursing. She worked as a nurse for 7 years in cardiology and intensive care before graduating with her Doctorate in Nursing from Arizona State University in 2018. Leigha completed a dermatology fellowship and worked for several years as a Nurse Practitioner at a large dermatology practice in Arizona before being called home to Montana. She is excited to return with her husband and young son to enjoy all the mountain state has to offer. Leigha enjoys hiking, skiing, reading, and cooking. She is passionate about the prevention and early detection of skin cancer and enjoys helping patients feel confident in their skin.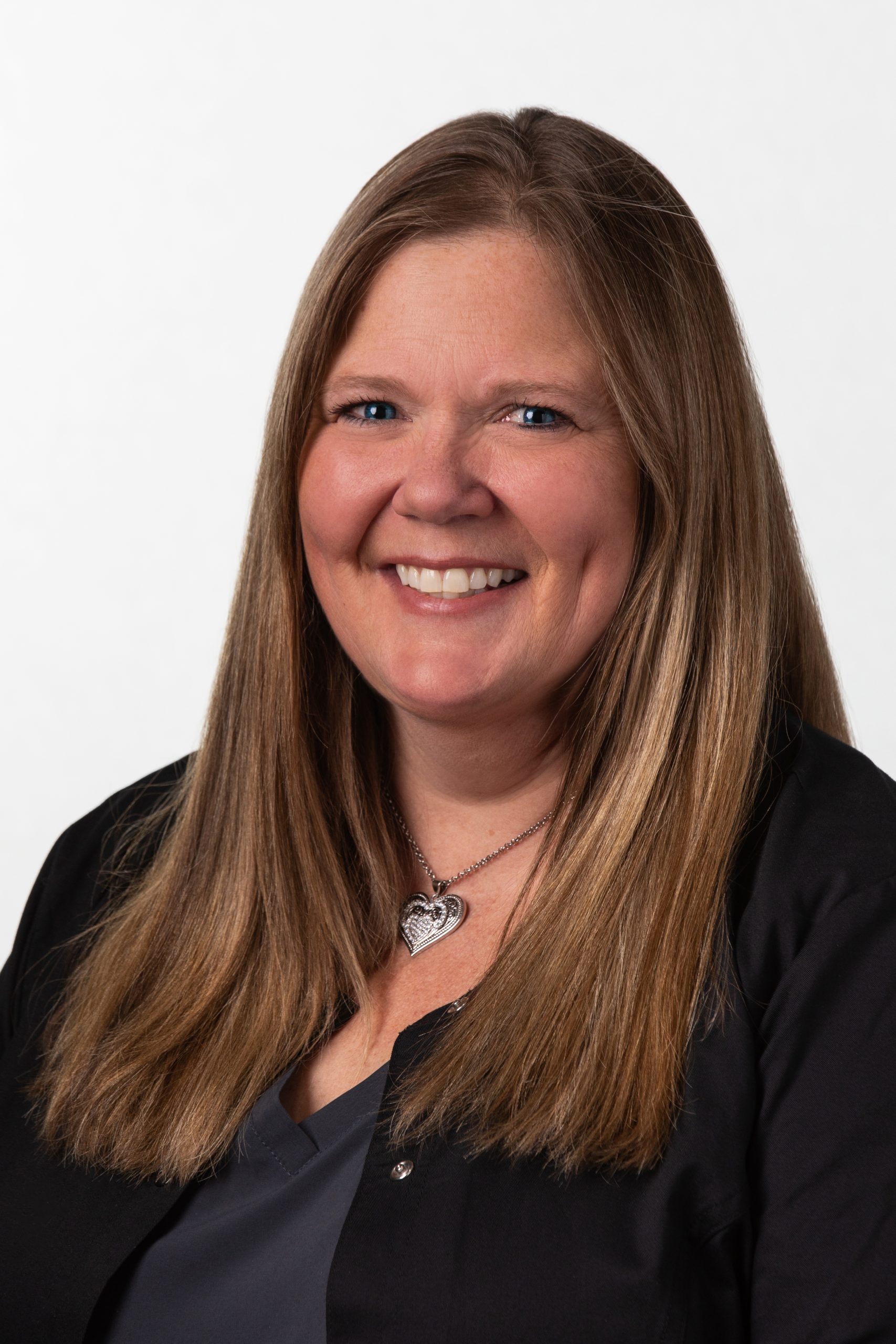 Billie Orchard, Board Certified Radiation Therapist
---
Billie is a Board Certified Radiation Therapist. She attended Montana State University and furthered her education in radiation at Weber State in Ogden, Utah. She is board certified in radiologic technology as well as radiographic and computer tomography. Her priority is helping patients understand the non-surgical cure for non-melanoma skin cancers. Billie was raised on a cattle ranch in the heart of the Big Horn mountains in Ten Sleep, Wyoming. She grew to love small towns and outdoor activities. Billie has lived in Helena for 18 years and enjoys spending time with her husband and son.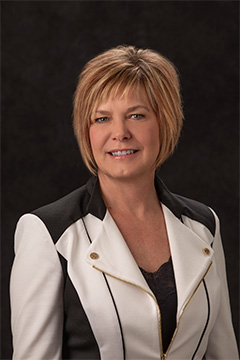 Corina Cook, Compliance Manager & Claims Specialist
---
Associated Dermatology and Advanced Laser Clinic's Practice Manager, Corina has worked in the healthcare profession since 1987. She has over 29 years of hospital, clinic, office management and billing experience. Corina joined the clinic in 2011.
Debi Simon, Office Manager
---
Associated Dermatology and Advanced Laser Clinic's Office Manager, Debi has experience in numerous administrative roles in the private as well as corporate industries for over 40 years. Debi joined the Clinic in 2018. She enjoys being outdoors, camping, fishing, walking, and hiking in this beautiful state we all call home, Montana!
Janel Zitzka, LPN, Director of Advanced Laser Clinic
---
Janel is a certified laser and injectable provider specializing in the latest in laser technology at Associated Dermatology in Helena, Montana, and is one of Montana's premier laser and injectable specialists. Janel is an extensively trained laser nurse and assisted in the development of the laser wing after joining the practice in 2010, where she has led the practice in obtaining and providing the most cutting edge laser technology including the Opus plasma device. Janel holds over 55 certifications in injectable and laser treatments, including vascular laser, photorejuvenation, radiofrequency, advanced neuromodulator and filler injections, and a variety of laser technologies and skin care.
In her spare time, Janel enjoys raising French Bulldogs, creating culinary delights for friends and family, and enjoying the beauty of Montana from her countryside home near Helena, Montana."
Margaret Blixt
---
Margaret is the Reception Manager. She is responsible for supporting our front office staff who answer phones, schedule patients and oversee provider's schedules. Margaret has worked in the customer service field for over 25 years gaining business knowledge and experience both on the job, and attending numerous customer service courses. Margaret joined our clinic in 2009.
Hazel Yuhas, CPC, CPB
---
Hazel, a Helena native, is our billing manager. She has been with Associated Dermatology for over 20 years and is certified in both medical billing and coding. She received her education and credentials through the AAPC.